esch friction:

- it is with 100% pure natural fluorite by hand polishing process.
- Any pure nature fluorite quartz with unique lines can be a unique gift.
Fluorite is also known as "soft crystal" which can help eliminate the negative energy accumulation in the body and remove the pitch.

Product parameters:

line: unique lines through natural education
Size: length about 2.5-3.5 cm / 0.98-1.38in
-color: random
- Material: natural fluorite quartz

Note:

1. Every product is pure natural and unique, not exactly the same. There may be some cracks on the product. They are naturally made but not caused by damage.
2. Color and shape are random due to the natural formation function. I hope you like it.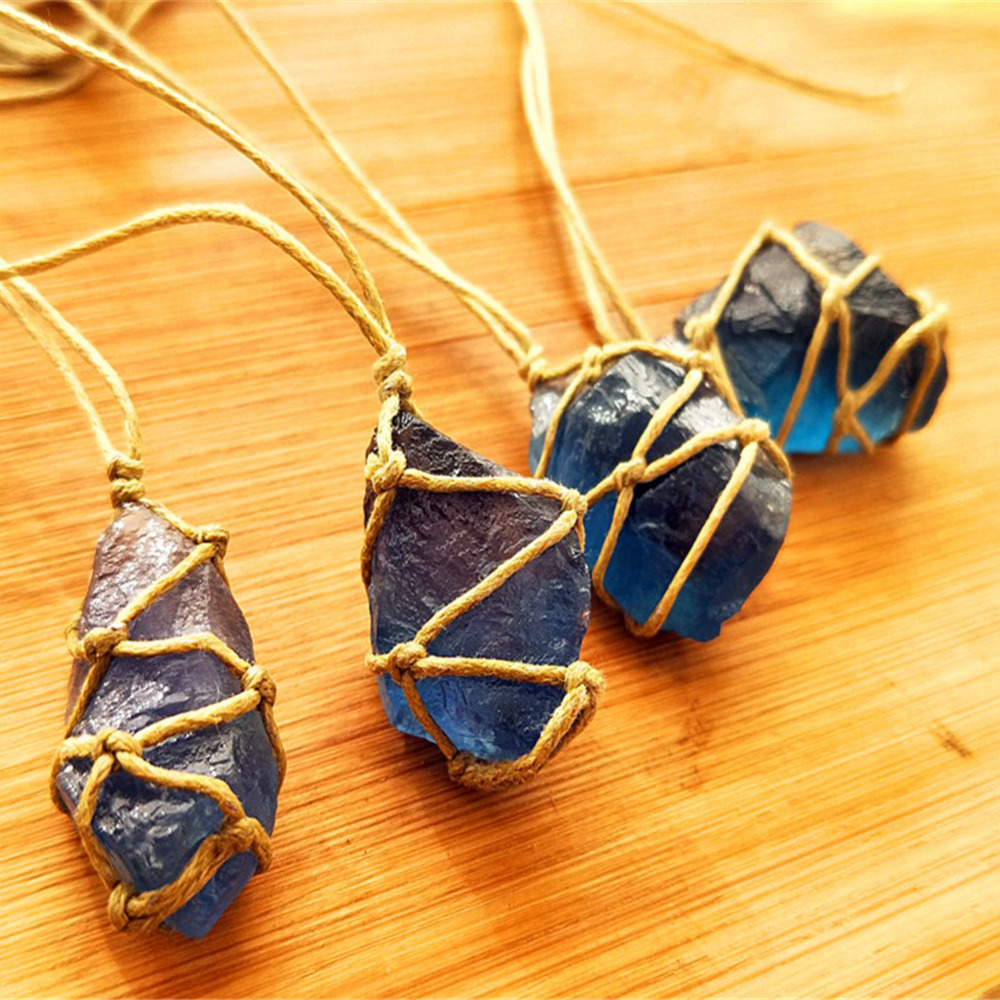 Click the "Add To Cart" Button Above To Order Now!
Limited Quantity Available - Will Sell Out Fast!
CHERRY PICKED PRODUCTS
Recommended for you
Natural Green Phantom Quartz Crystal
$49.97
A Phantom is a crystal or mineral deposit within a crystal. While the color of Phantoms will vary from crystal to crystal, depending upon the type of mineral of which they are made, Phantoms look like the "ghost" of a crystal within another crystal. It is a stone for "career" which will help you to get your dreamed job and employed easily. Wear Green Phantom Quartz bracelet will not only improve your career opportunities but also wealth luck. Besides, it is a protective stone for your heart. Wearing Green Phantom Quartz will increase your productivity at works and to obtain better rewards in returns (e.g. higher salary increment, promotion and etc).  Green Chlorite Phantom Crystals specifically work on self-healing and regeneration, encourage the development of self-empowerment and rationalization, assisting in repelling negative outer influences from marring your sensibilities.
Colorful Hanging Crystal Prism Suncatcher
$19.97
These Hanging Crystal Prism Suncatcher. Make your world a little more beautiful today with our Hanging Crystal Prism Suncatcher.You will love the way the sun shines through this and the reflecting colors that come from this crystal prism suncatcher.Place it near windows or other well-lit areas and you'll get a beautiful rainbow light show! Looking at it will give you and your guests a feeling of peace and tranquility.Your friends and family will surely admire this lovely home and garden decorations. Children will enjoy the sparkly crystals and rainbows.Ready to own this for your home? Grab yours today! FEATURES: Superior Quality: This suncatcher is made with a premium quality K9 crystal and that's why it can produce rainbow light reflections, making your home more attractive. Elegant Decoration: Our prism suncatcher is the most elegant decoration for any occasion because it will create the most beautiful reflections when the sunlight or any other kind of light hits them. Wide Application: With beautiful crystal ornaments, this hanging chandelier crystal is perfect for weddings, parties, baby rooms, cars, plants, Christmas tree decorations as well as chandeliers. SPECIFICATIONS: Material: K9 crystal  Size: 76mm / 3in Package Include: 1 x Hanging Crystal Prism Suncatcher  
Indian Agate Lotus Bracelet
$39.97
Just like all agates, Indian Agate is called the king of stones. This bracelet provides security, protection, and stimulates concentration. There are many colors in this bracelet, but green predominates - the color of hope. A powerful healing stone and a great aid for meditation. The Indian Agate is also known as the "Stone of Eternity" as it calms the wearer over the fear of aging. Its energy vibrations transmit serenity and patience. It is a great stress reliever as it helps project peace and tranquility. This bracelet is 100% handcrafted. Since the bracelet is made from natural stones, the colors may vary slightly from stone to stone, making each one utterly unique to the owner.     Material: AgateStyle: Unisex
Multilayer 108 Wood Mala Beads Lotus - Buddha Tibetan Charm Rosary
$24.97
For thousands of years, yogis and spiritual enthusiasts have used Mala during meditation. Mala first emerged over 3,000 years ago in India in Buddhist and Hindu prayer during ceremonial meditation called Japa. Contemporaries today still use them for focus during meditation, yoga, and affirmations. These  are widely found in a range of materials, including wood, metal, and stone. [Inner diameter: 46CM/14in][Material: Wood beads + alloy]Style - unisex
100% Real Stones
We only sell the highest quality products made from genuine stones. This is guaranteed or you can have your money back!
Secure Ordering
Guaranteed safe & secure checkout through all major credit cards or Paypal. We do not share your Information.
Happiness Guarantee
Unhappy with your order? Let us know within 30 days and we'll take it back and refund you the cost!